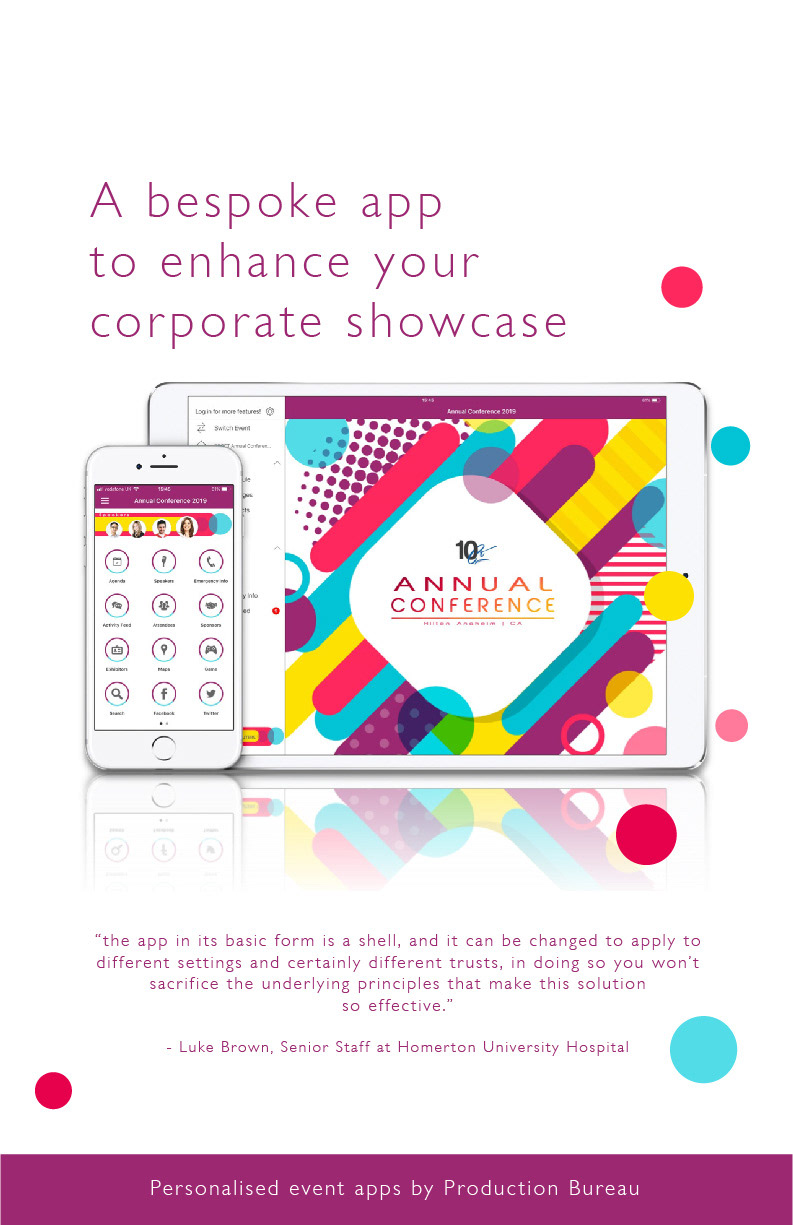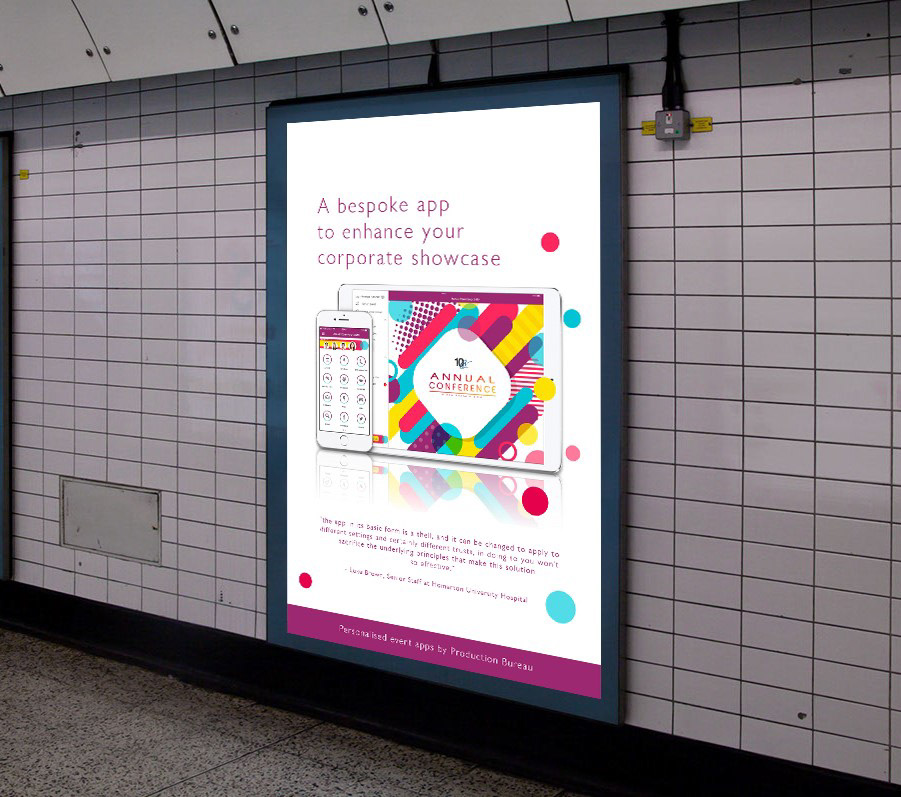 Above are mock up poster designs targeted at corporate clients looking for a bespoke event app. This is a mock digital project that I made in preparation for an interview at Production Bureau. The project involved elements of design thinking, brand awareness, graphic design skills and illustration, within a functioning digital context.

This project forced me to consider how the app would be marketed to the specific audience, within printed, physical and digital formats. I proposed how the app could be advertised through interactive means, such as the above poster being interactive via touchscreen.
I am responsible for the editing and presentation of the centre image, as well as providing the strap lines and text. The centre image of the tablet and phone plus base design was provided by Production Bureau, therefore they own the rights of the image.